Meet The Team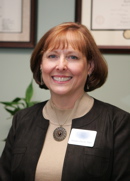 Sandra Diehl
M.D.

Dr. Diehl attended Emory University School of Medicine. Her internship and residency were also completed at Emory University Affiliated Hospitals in Atlanta, Georgia. She served as Chief Resident at Grady Hospital, and subsequently was an assistant clinical professor in the Department of Psychiatry until 2000. She has worked in private practice for ten years at Northwest Behavioral Medicine and Research Center, and has research experience. She has clinical experience in treating a wide array of psychiatric disorders. She has a special interest in treating mood disorders in pregnancy and post partum.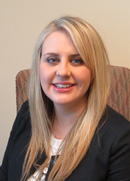 Tia Townsend
BSN, MSN, PMHNP, APRN-BC
Psychiatric Mental Health Nurse Practitioner
Tia Townsend graduated from East Tennessee State University School of Nursing earning a Bachelor Degree in Nursing in 2003. In 2005 she was awarded a Master of Science Degree in Psychiatric Mental Health Nurse Practitioner from the University of Tennessee. She is certified by the American Nurses Credentialing Center as an Adult Psychiatric Mental Health Nurse Practitioner. She has extensive experience working in a variety of mental health settings including outpatient, community clinical services, and acute care settings. She also provides clinical instruction to nursing students. Ms. Townsend joined Psychiatric Health Professionals in 2014 and brings her vast array of experience to provide quality and compassionate care to our patients.
Marc Isralsky
Ph.D., P.C.
Licensed Psychologist
Marc Isralsky, Ph.D. graduated from Georgia State University in 1983. He has been licensed as a Psychologist for almost thirty years. Dr. Isralsky has worked with children, adolescents, and adults. Today, he exclusively provides counseling and evaluation services for adults. Evaluations include ADHD, surgical procedures, and spinal cord stimulators. He holds a Diplomate from the American Academy of Pain Management. Dr. Isralsky specializes in rehabilitation and chronic pain.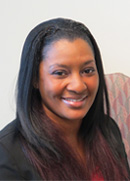 Kimberly Booker

Office Manager
Kimberly completed her medical office training at Med Tech College in Marietta.
She joined our staff as office manager and is genuinely committed to customer service. She is responsible for day to day operation and management of the office which includes maintaining a cohesive relationship between patient and provider.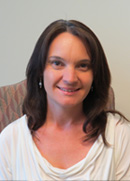 D. Michelle Fuller

Billing Administrator
Michelle has more than 15 years of medical administration experience with an emphasis on patient billing. She responsibly navigates the challenging task of working with medical insurance benefits and payments. She provides the highest quality of service, professionalism, and dedication to our patients. We are fortunate to have her on our team.